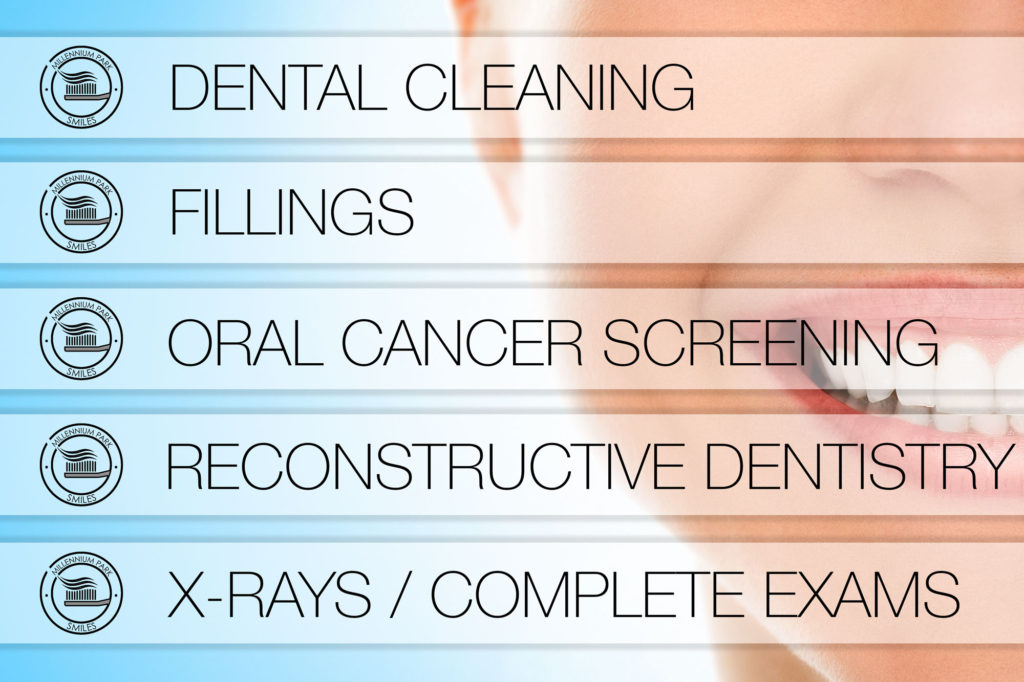 Dental technology goes far in helping us to maintain optimal oral health; however, nothing beats the basics of coming into the dentist twice each year for cleanings, examinations, and x-rays. One of the main ways this helps you maintain good oral health is that problems are detected earlier rather than later.
What this means for you is that we can easily treat small problems before they grow into big problems. At Millennium Park Smiles, we can help you and your family keep healthy smiles that last a lifetime.
Service Details
Quality and affordable dentistry
Our Patients
Smiles to be proud of
I have been a patient of Dr. Sigman for many years. My eye doctor recommended this dentist office and I could not be happier. Elyse takes care of my cleaning and check up every six months, and she is excellent. Front office is very efficient when it comes to insurance etc. I have been to many dentists in the past, and this place is by far the best.
Have gone there with my adult son for many years...cleanings, crowns, veneers for my son, etc.  They are the best dentists, best dental hygienists and office staff.  Easy to make appointments and they can get you in if there's an emergency.  They work with the insurance and make it easy.
This place is fantastic. After dealing with an overpriced, aggressive dental practice on Michigan Ave for years, I finally had enough and decided to branch out. I came to Millennium Park Smiles on a recommendation and I'm so glad I did. The receptionists are straight to the point and no nonsense. My hygienist was fantastic! She's so polite and kind and clearly knows what she's doing. I had a cavity that I thought was going to require a root canal, and the dentist was able to fix it with just a regular filling! For my filling appt, I was in and out in literally 15 minutes. Not a hyperbole. I will be back!